Finishings
After weaving, the carpet is not presentable. It is stiff, dirty and dishevelled. It must therefore be washed, dried, shaved and then finished and checked.
These three tasks usually take 8 to 10 days and are weather dependent as they take place outdoors. During the monsoon season, from July to September, delays in the usual time frame are to be expected.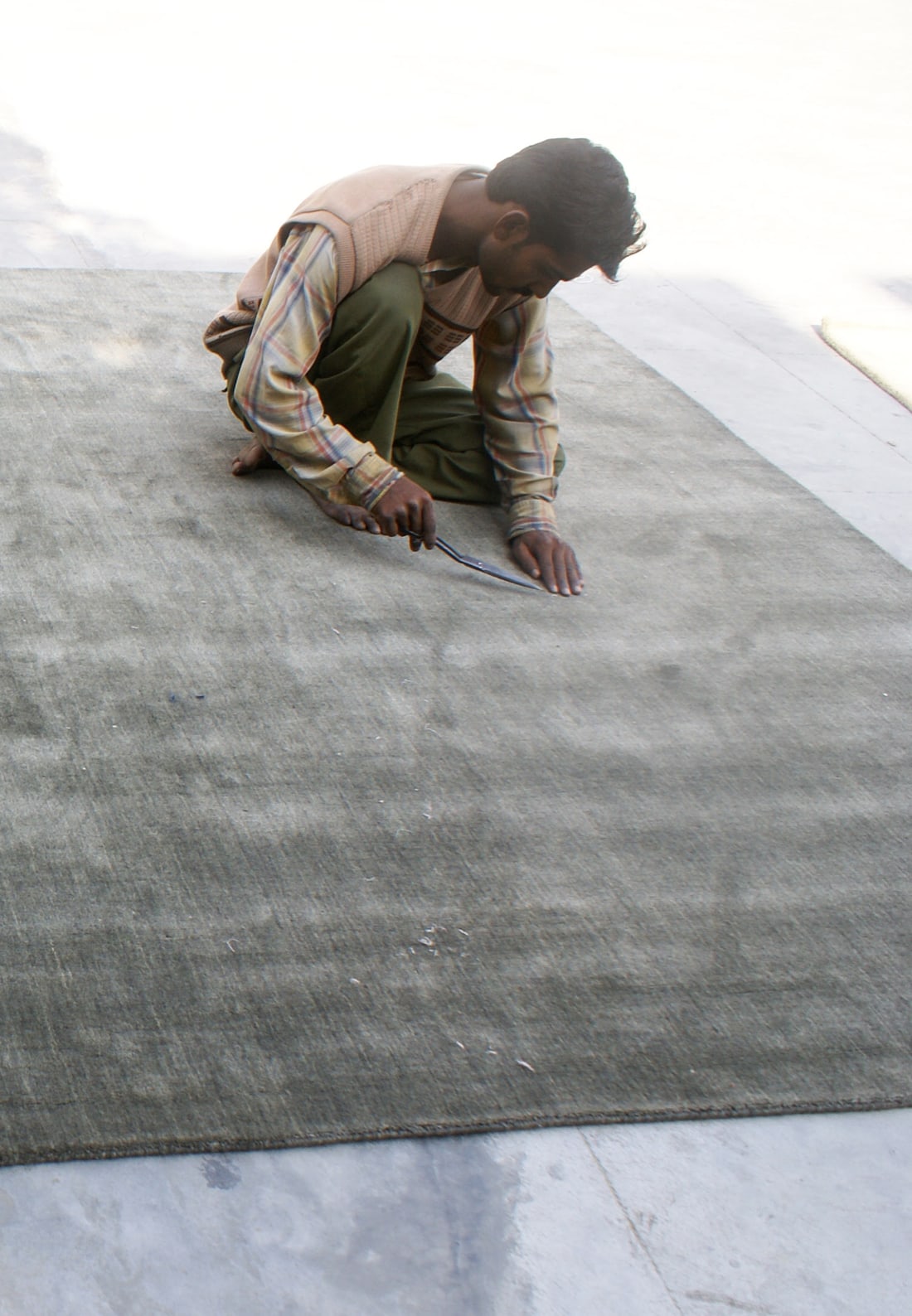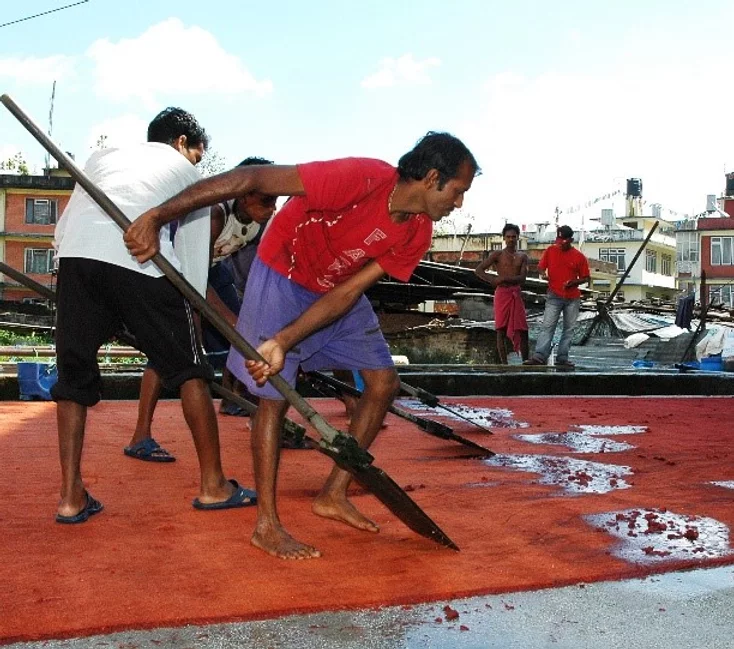 The washing of the rug is a very important task.
The smell of soot disappears after soaking the rug in soapy water for a long time. Its wool becomes soft and shiny and the rug softer. More brushing means a softer touch and deeper tones. All rugs are subjected to this process, except most kilims. So are all materials.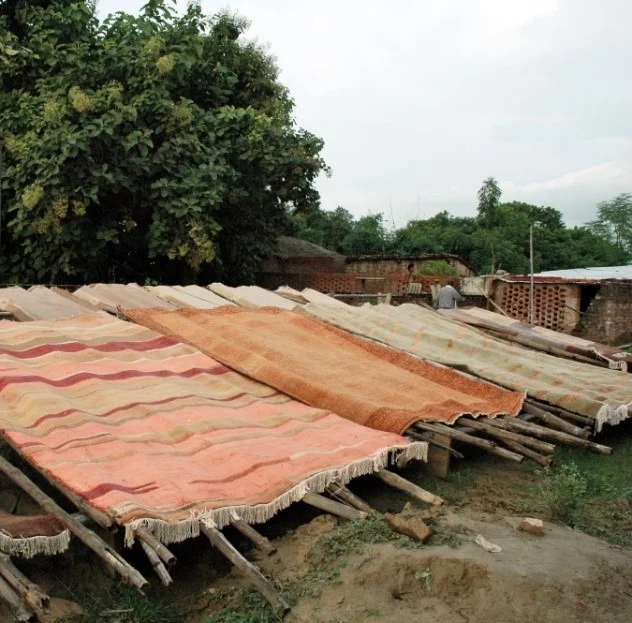 After they are washed, rugs are dried in the sun.
Wind, slightly humid air and sunlight are the key to the incomparable appearance of handmade rugs. If dried indoors, the rug's tones will become dull. If the warp or weft yarns lose their original tension, the rug may become distorted. The rug is squared for the drying process.
Viscose rugs are particularly delicate to process. They require ideal weather conditions. Otherwise, their colour may fade.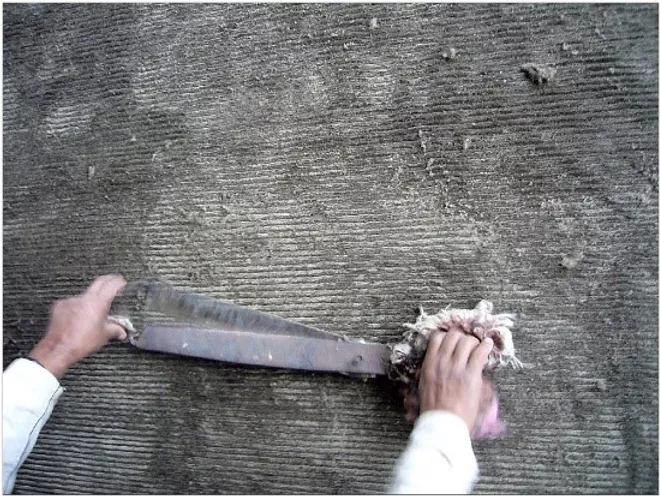 Clipping
When washed and dried, the rug pile is a bit fuzzy and stiff. It must be shaved to reveal the neatness of the designs.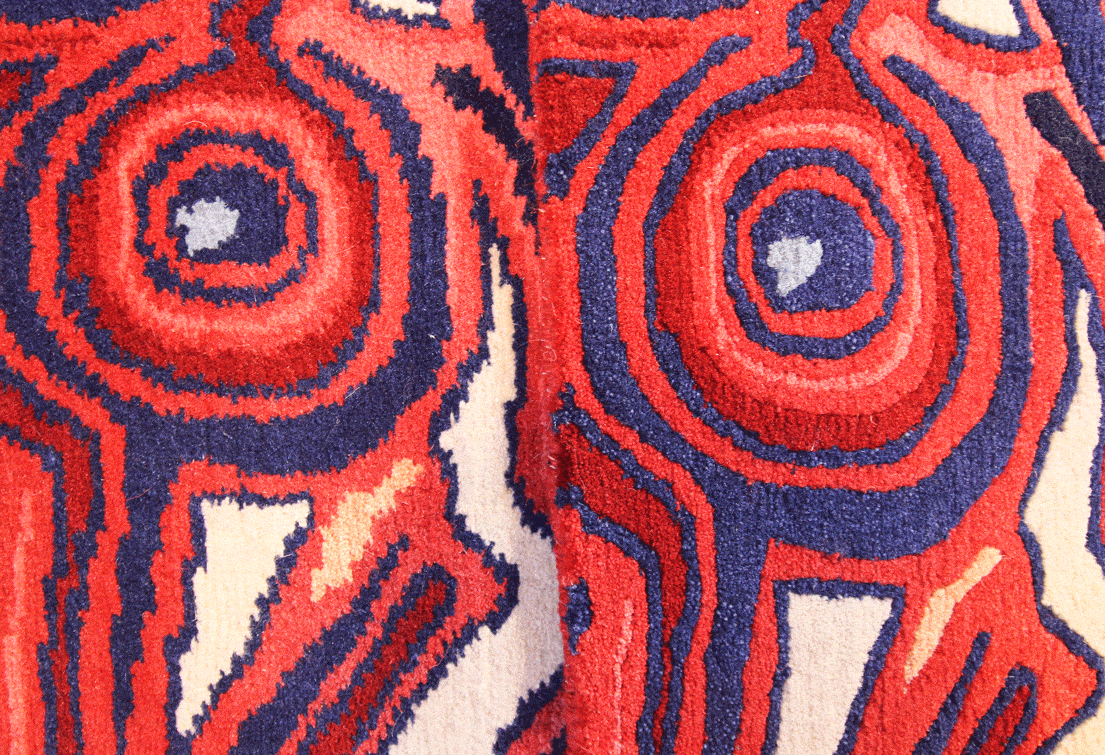 Carving
If required, the outline of the patterns can be chiselled more or less deeply.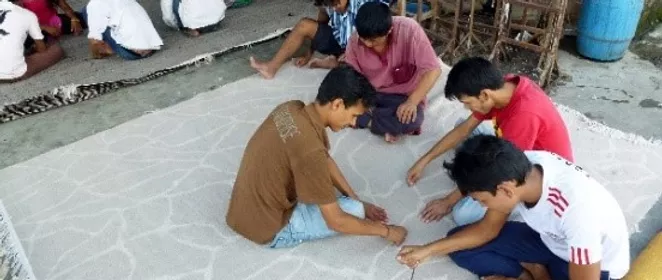 Final checks
When the carpet is finished, the next task is to check the overlocking (or to make new ones), to fix any errors in the design, remove the weft knots that appear on the pile and cut any protruding threads.
A idea.
A project?
Bausol creates and manufactures contemporary, high-end, luxury handmade rugs for you.
Contact us!